Springtime means warmer weather and fresh growth outside. But as you're transitioning from spending all your time inside to spending more time out and moving around, make sure you're taking precautions to keep yourself healthy!
Read through some of our tips for staying healthy this spring. And, if you need to meet with your family medicine provider, contact It's All About The Patient in Mesa to schedule an appointment. Our team is here to make your health a priority!
Tips for Your Spring Health
Avoid getting sick this spring so you can enjoy the warmer weather and outdoor activities. Follow these tips and see what changes you can make to improve your day-to-day health.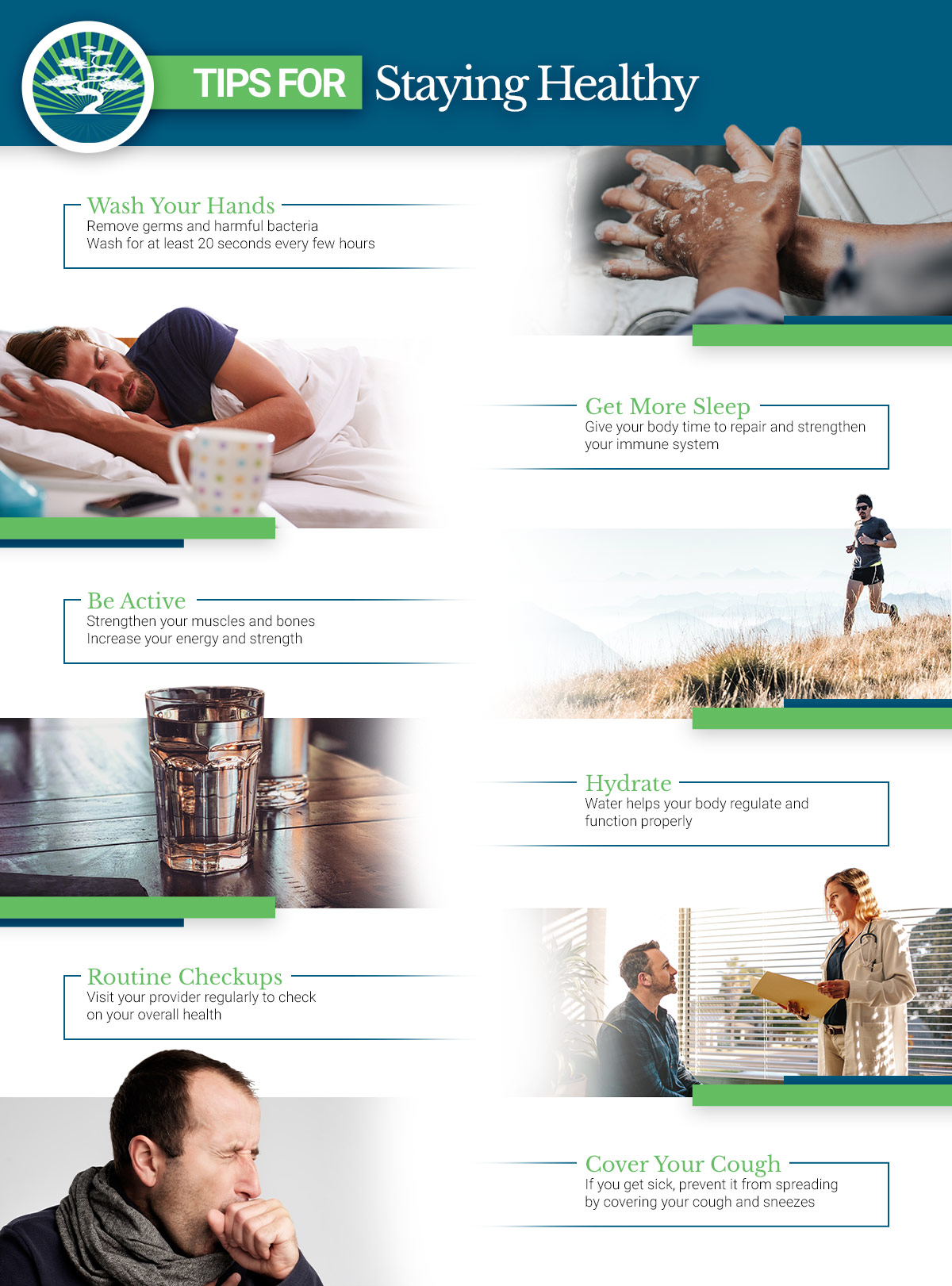 Wash Your Hands
This is one of the most important tips for staying healthy, no matter the time of year. Bacteria and viruses can live on the different things you touch. Make sure you're washing your hands every couple of hours, after you go to the bathroom, or when you've been in a public space or interacting with strangers.
If you're in a bind, use some hand sanitizer to get rid of any stray bacteria or viruses you might have picked up.
Sleep More
Are you getting at least seven to nine hours of sleep every night? You want to get at least four to five sleep cycles a night in order for your body to feel rested. With the right amount of sleep, you're likely to be more alert and function properly throughout the day.
Stay Hygenic
You might be washing your hands enough, but have you developed other good hygiene habits? This includes regularly showering, washing your hair, and brushing your teeth. Incorporating these good hygiene habits into your daily life keeps your body clean and prevents illness and infection.
Stay Active
Spend less time sitting and more time moving! Whether you're going for springtime hikes, biking everywhere instead of driving, or adding exercise to your daily routine, just make sure you're moving and staying active.
Eat Healthy Foods
Think about what your diet consists of. Make sure you're getting the right balance of fruits, vegetables, lean meats, whole grains, and low-fat dairy products. The wrong diet can affect your immune system, energy levels, and more!
Stay Hydrated
Water does a lot of different things for your body, like regulating body temperature, improving sleep quality, helping organs function properly, preventing infections, and more. The amount of water you need to drink varies from person to person — just make sure you're drinking enough water each day.
Have trouble sticking to just water? Add some lemon juice for a delicious taste.
Cover Your Cough
Even if you're following all of these tips for staying healthy, you might still end up getting sick. When that happens, make sure you're still washing your hands, staying active, and getting enough sleep. On top of that, make sure you cover any coughs or sneezes to prevent your illness from spreading to others!
Visit Your Family Medicine Provider
Make sure you stay up-to-date on your routine or annual family medicine appointments. If it's been a while since you visited your provider, schedule your next exam now!
Trust It's All About The Patient in Mesa
It's possible that you might catch something this spring — even if you're following these tips. If you start feeling under the weather, contact It's All About The Patient in Mesa to schedule yourself a family medicine appointment.